Shirley Byrd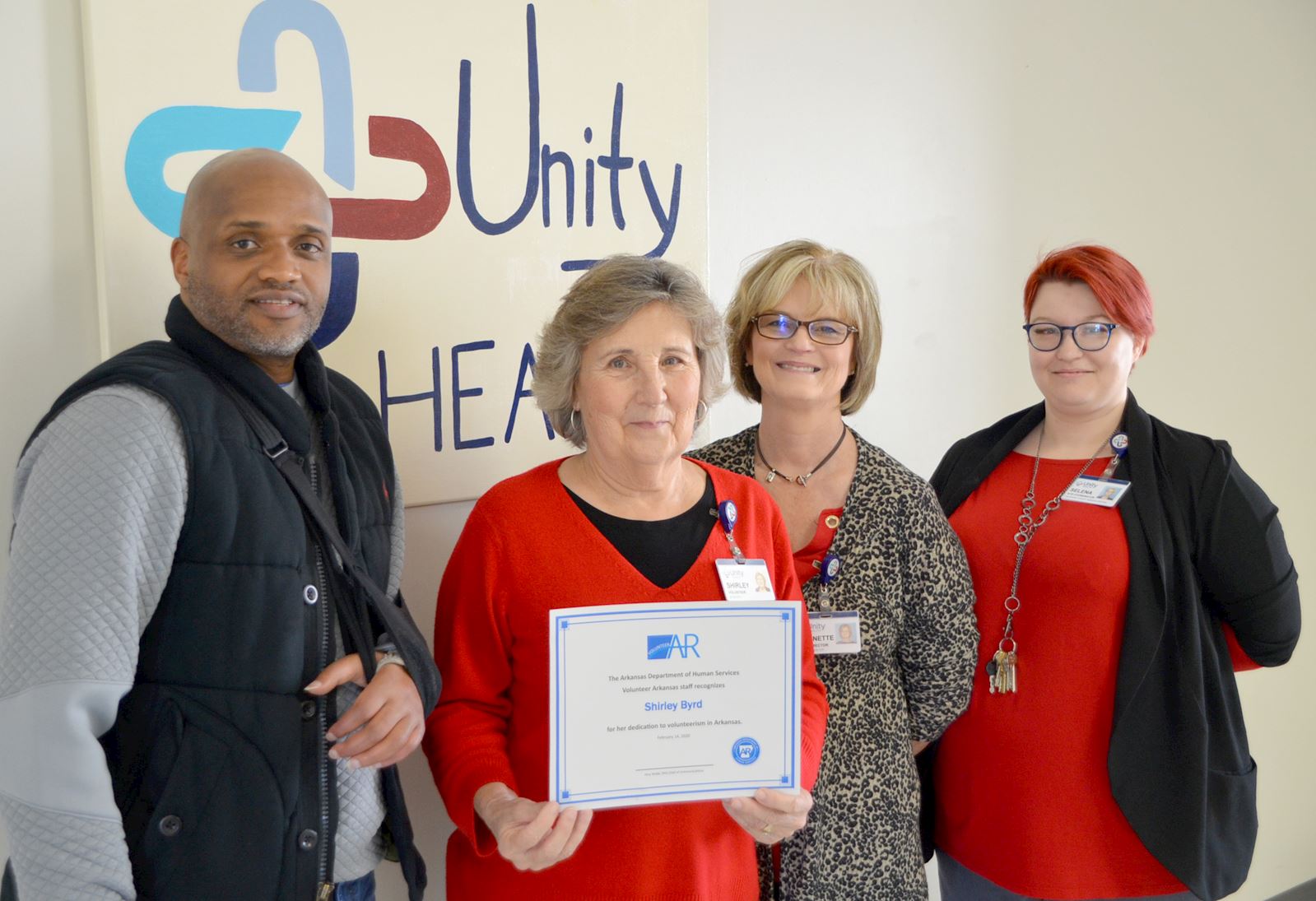 With a big smile on her face, Shirley Byrd walked around a table handing small plates of strawberry pie to people eating lunch at the Jackson County Senior Life Center.
When asked why she smiled while giving food to the senior citizens, Byrd said that she lives to serve others.
"I started volunteering at the center a few years ago when it first opened up," she said. "I also volunteer at Village Creek Golf Club and I regularly help my neighbors by doing yards on my street for the people who aren't physically able to do so. Volunteering is my calling."
Byrd, a former nurse who retired after 47 years on the job, answered three questions on the overall impact of volunteering.
Volunteer AR: What does volunteering do for you personally?
Byrd: "The most powerful thing about volunteering is knowing that you're helping others. When I think about what I've done and how the work impacts people – it makes my day better, it helps me keep a positive perspective. When I volunteer, I always feel better inside knowing that I've taken time out of my day to work for people who need help."
Volunteer AR: What's the most important aspect of volunteering at the senior center?
Byrd: "A lot of our seniors don't always have family around to help them celebrate holidays, special days, and any of their normal traditions. So we do our best to fill-in and to be like family to our clients."
Volunteer AR: What would you tell someone who's on the fence about volunteering?
Byrd: "We all can have a better quality of life by staying active and serving others. Helping people is something that we're supposed to do. Service to others is something that should be normal for all of us."
---
If you would like to recognize an outstanding volunteer or group of volunteers, click here to download a nomination form and view past Volunteer Spotlights.