Donayle Cardenas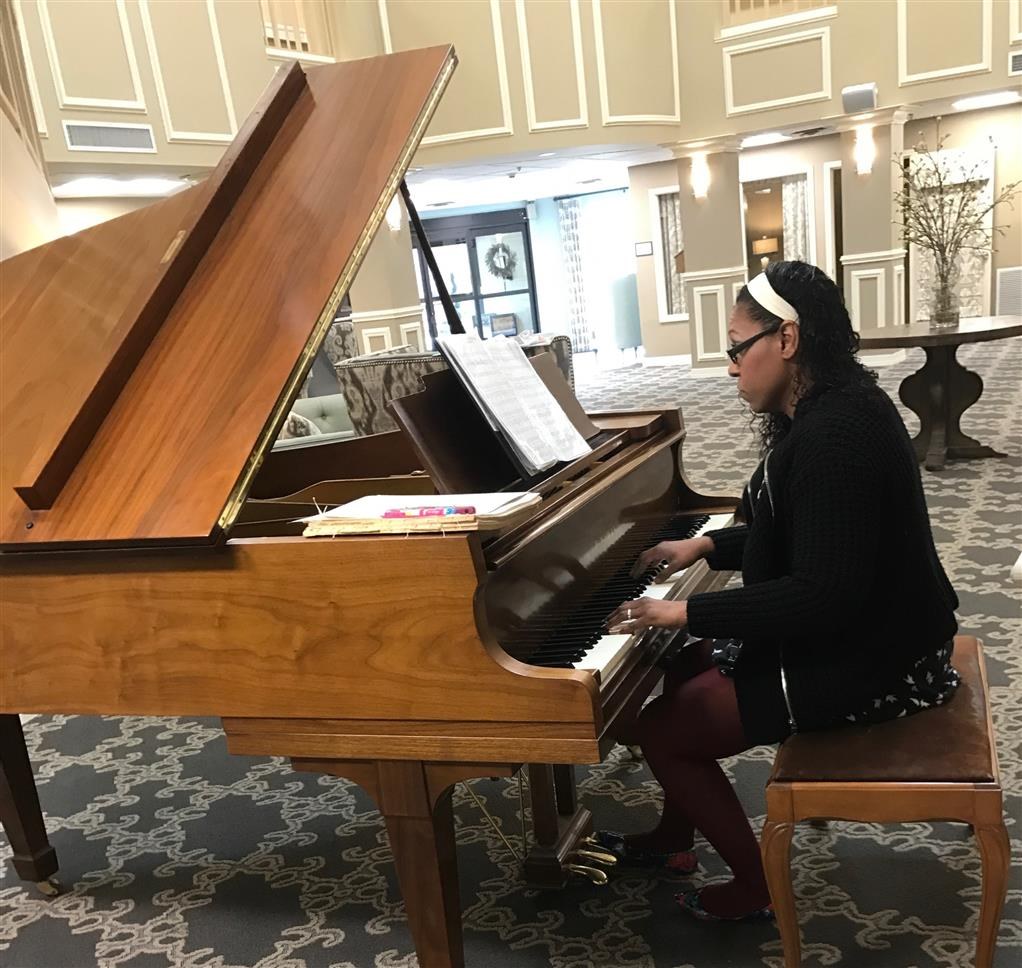 Donayle Cardenas, founder of the Texarkana Music Teachers Association (TMTA) and the Celest Music Project, is a concert pianist who volunteers teaching music to kids.
Celest – directed by Cardenas – is a Neuroscience based music program for children 3-12 years old in the Texarkana area especially those who come from low income households, or who have a developmental disability. Celest classes are available in person or online.
Cardenas, who has played music since she was five years old, is passionate about teaching music to children as a means to promote societal change.
"A program similar to Celest came to my hometown when I was a kid and it helped me achieve my dreams," she said. "I didn't have to pay for the concerts, competitions, or festivals because of that program. Making music as a youth gave me an activity that kept me away from bad influences."
Those childhood experiences, including the memories of unwavering support from her parents, prompts Cardenas to provide the same kind of transformative learning opportunities for Texarkana area youth.
Volunteer AR: How does learning music help children?
Cardenas: "Music changes lives. Music helps with brain development. A child learning to play music – especially the piano – helps with their focus, improves their confidence, memory, social skills, and it relieves stress."
Volunteer AR: Why does Celest and TMTA work with kids who have a disability or who are from a low-income household?
Cardenas: "I don't want any child missing out on the joy of making music just because of their family's economic status. A kid without access to music education is a kid who's facing a major developmental disadvantage. Every kid deserves the chance to make music and share it with their community. Also, I've seen how a student's grades improve when they start taking lessons. Ultimately, I teach the kids music to help them have a better life. It's my way of helping to improve our society."
Volunteer AR: What would you tell someone who's on the fence about volunteering?
Cardenas: "The person should keep in mind that when they do a community service project, they're helping to build a better community, a better world for not only themselves – but most of all – the children."
For more information about TMTA visit https://www.volunteerar.org/organization/0014100001LoTeWAAV.
---
If you would like to recognize an outstanding volunteer or group of volunteers, click here to download a nomination form and view past Volunteer Spotlights.