Volunteer SPOTLIGHT
---
Laura Landers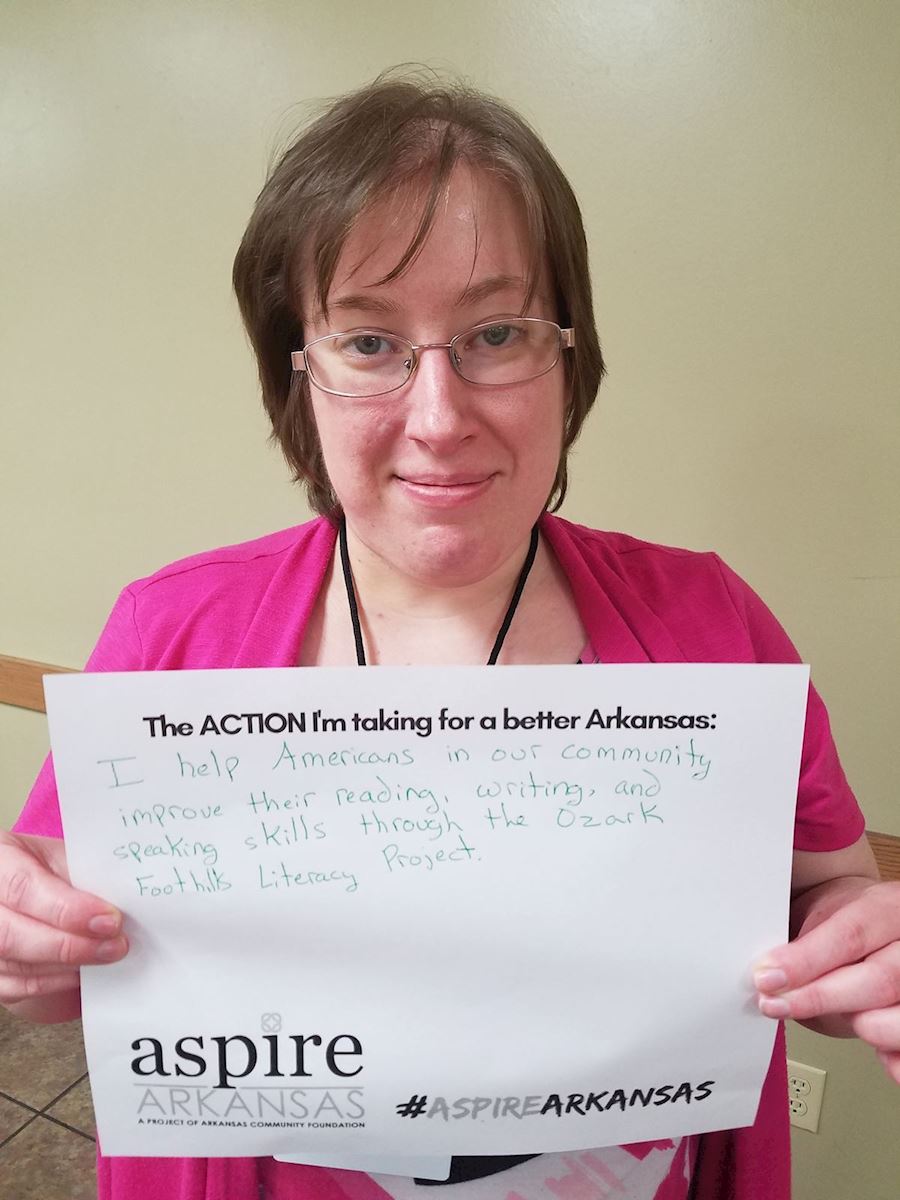 Laura has served as an AmeriCorps member since November of 2017, however, she has volunteered with Ozark Foothills Literacy Project (OFLP), a non-profit which serves Fulton, Izard, Independence, and Sharp counties in Arkansas by teaching adults to read, to write, and to speak English, since 2015.
Laura is an integral part of the Arkansas Reads initiative to alleviate the struggles that adults face due to low literacy skills, which aren't limited to reading, writing, and language and include financial literacy and soft skills, or career skills.
Laura is making a huge impact on her students, their families, their employers, and future generations by sharing her skills. Their children are gaining a leg up in school, because their parents can help them with homework. Their employers are seeing better performance, which boosts local business. The whole community becomes safer, healthier, and better educated when free education is available to all who need it.

Laura is also a Sunday school teacher. She uses her years of experience working with teens in her classroom and in the church to plan fun, creative, effective lessons for her students.
Laura teaches adults and assists with other programs in her free time. She is currently teaching a few students English as a Second Language and has one student who is 71 years old and learning to read for the first time. Laura meets individually with her students 2-3 times per week. Her literacy student is already reading words and sentences. He didn't even know the alphabet before starting with her.
For more information on the Ozark Foothills Literacy Project, click here.
---
If you would like to recognize an outstanding volunteer or group of volunteers, click here to download a nomination form and view past Volunteer Spotlights.