We believe in recognizing the efforts of individuals, groups, businesses, and cities that are working together to build stronger communities.
With the help of community partners, we host various volunteer recognition programs:
---
Spotlights
Arkansan of The Day Volunteer Spotlight
Would you like to recognize an outstanding volunteer in your community? In partnership with THV11 and Craig O'Neill, we are supporting daily recognition of an "Arkansan of the Day." It's easy to nominate, simply click the link below to fill out a short nomination form.
CLICK HERE TO NOMINATE AN ARKANSAN OF THE DAY
---
Annual Awards
---
Recognition Certificates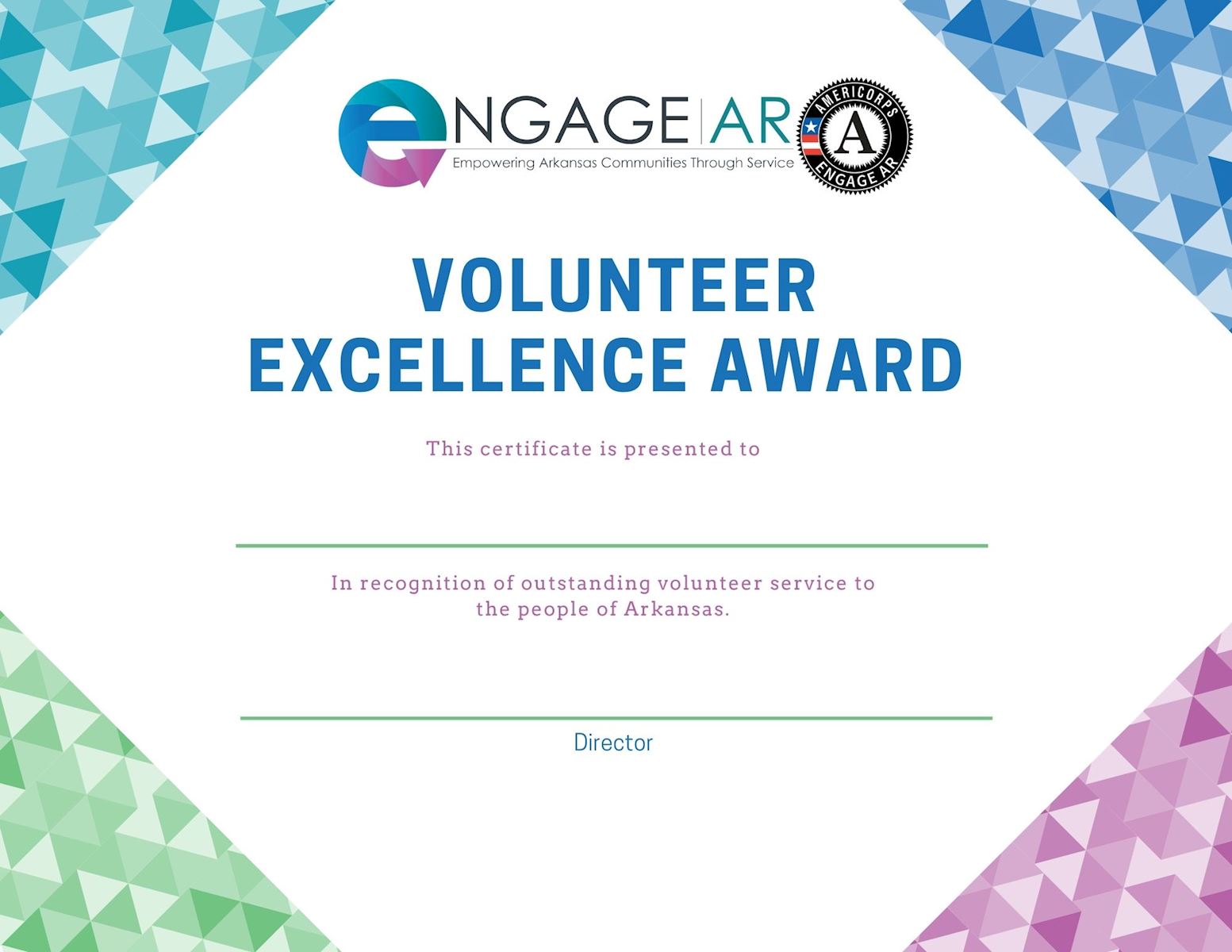 The Volunteer Excellence Award is a convenient way to recognize the people who devote their time and talent to help your agency or organization fulfill its mission. Simply fill in the individual or group information, as well as that of the date of the recognition ceremony or delivery. By submitting this information, the person completing the form verifies that the receiving party deserves recognition. Please limit acknowledgments to one certificate per volunteer, per year.
To request access to the printable version of this certificate, please email Engage.AR@adhe.edu with your Organization Name, Purpose of Volunteer Recognition, and Number of Volunteers to be Recognized.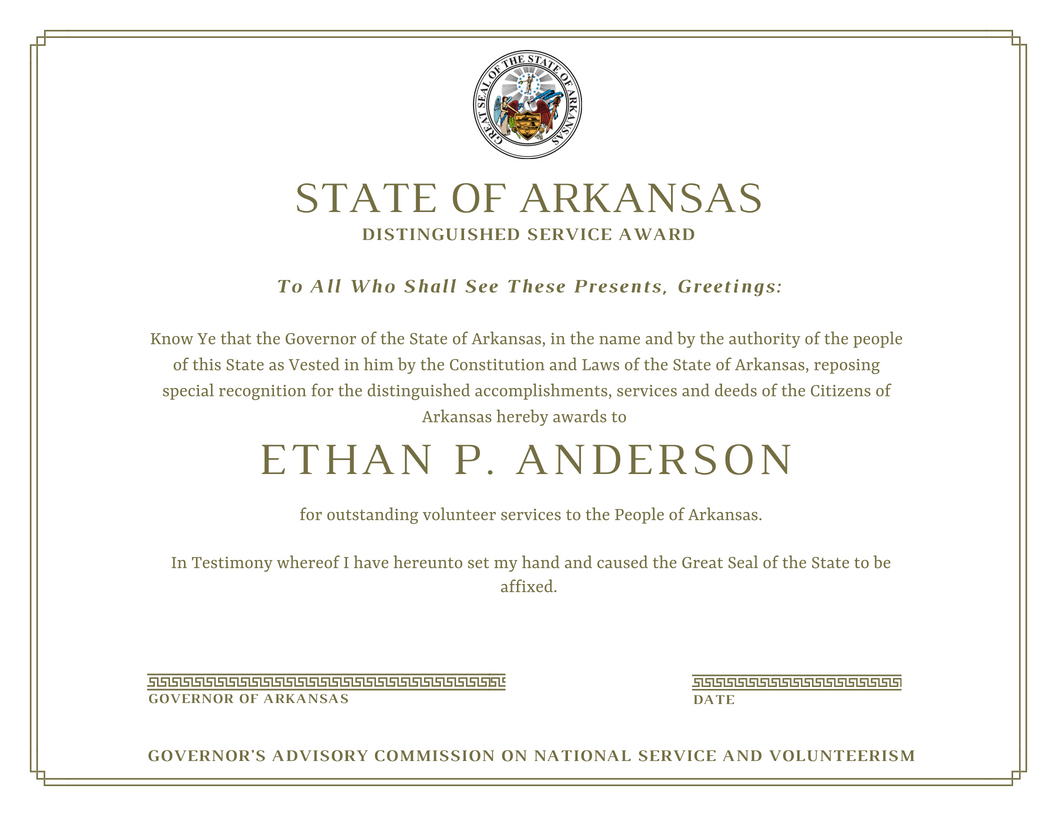 The Distinguished Service Award is a resource for elected officials who wish to honor agencies, organizations, or individuals who exemplify the spirit of service within their communities and districts. Recipients of this award directly address an area of unmet need, working to fill gaps in local service provision. Volunteers who receive this prestigious award focus their energy on legacy projects that will strengthen and impact their communities over time. This award is designed to honor organizations and citizens who have turned the tide for good in Arkansas, regardless of the service hours invested or state/national citizenship status.