AR Kids Read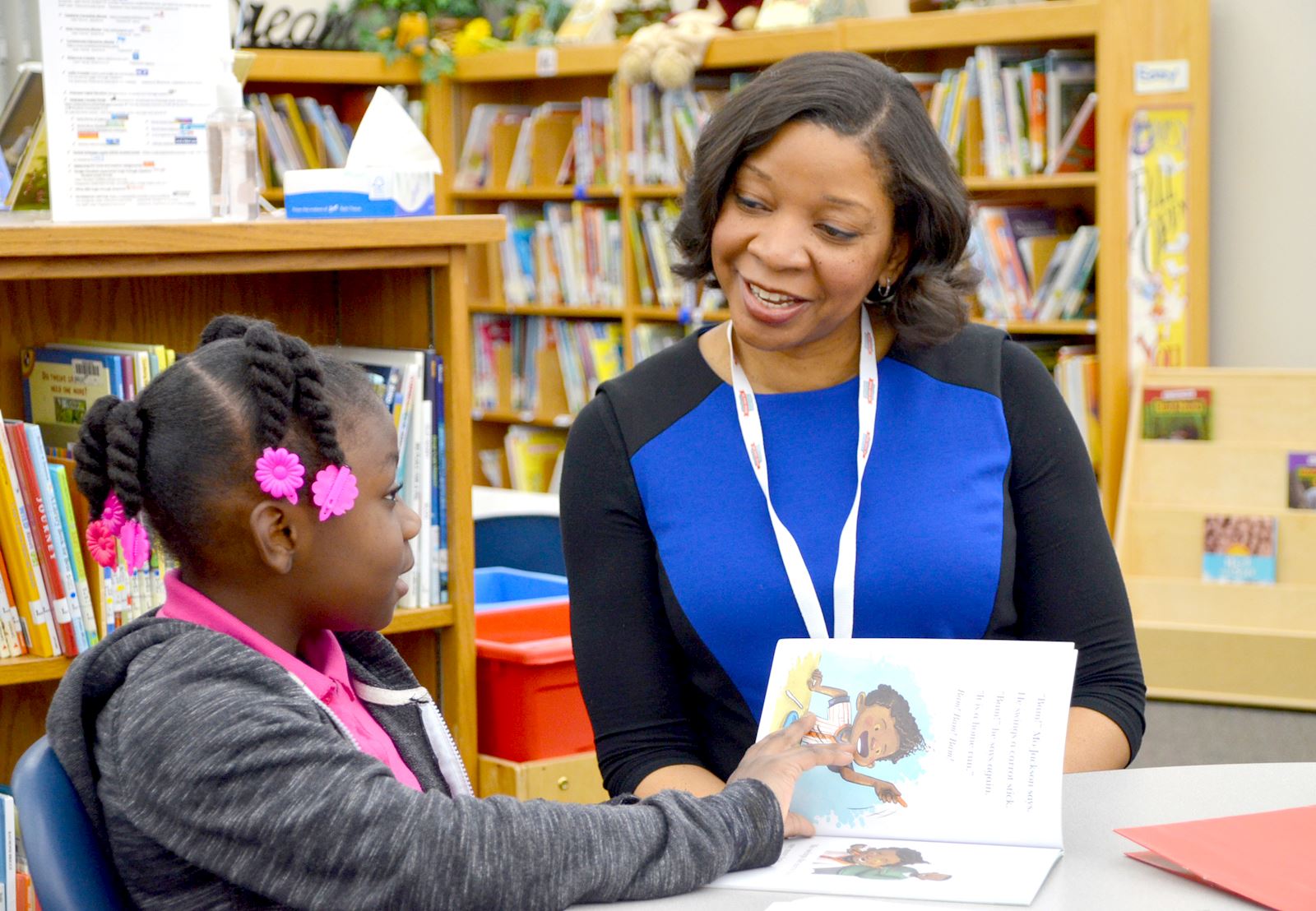 Dionne Jackson, Ph.D., executive director of AR Kids Read, sits close to a student at a table in the Stephens Elementary library pointing to a word in a book the two of them are reading together.
Dionne Jackson slowly sounds out the word before asking the kid to repeat it. The student then says the word and smiles big immediately afterward.
That interaction embodies the mission of AR Kids Read.
The organization promotes the idea of qualified volunteers tutoring kids and helping them become better readers. AR Kids Read aims to help students read at a proficient level by the end of their third-grade year of school.
"We at AR Kids Read always remember the importance of our work," Jackson said. "Our mission is necessary because 60% of Arkansas's third graders do not read on grade level. Educators work hard to address this issue, but when it comes to becoming a good reader, it takes additional support during the school-day and outside of school. That's where mentors and literacy groups like AR Kids Read play an important role."
AR Kids Read serves a total of 24 schools in the central Arkansas districts of Little Rock, North Little Rock, Pulaski County, and Jacksonville-North Pulaski. AR Kids Read is also in Lisa Academy North and Little Rock Preparatory Academy.
The organization's tutors work with their students for 30 minutes each once a week.
"I've seen the impact of AR Kids Read," Jackson said. "Personally, I've tutored students who were shy at first and didn't want to read out loud. But eventually, they became enthusiastic about reading, and learning new words, and new information. Seeing those students mature, improve, and move on to a higher level of books is something I love."
For more information about AR Kids Read, click here.
---
If you know of a community organization making an impact in their community and would like to nominate them to be highlighted on VolunteerAR's Spotlight section, click here.
Click here to view past Organization Spotlights.