Organization SPOTLIGHT
---
Arkansas Voluntary Organizations Active in Disaster (AR VOAD)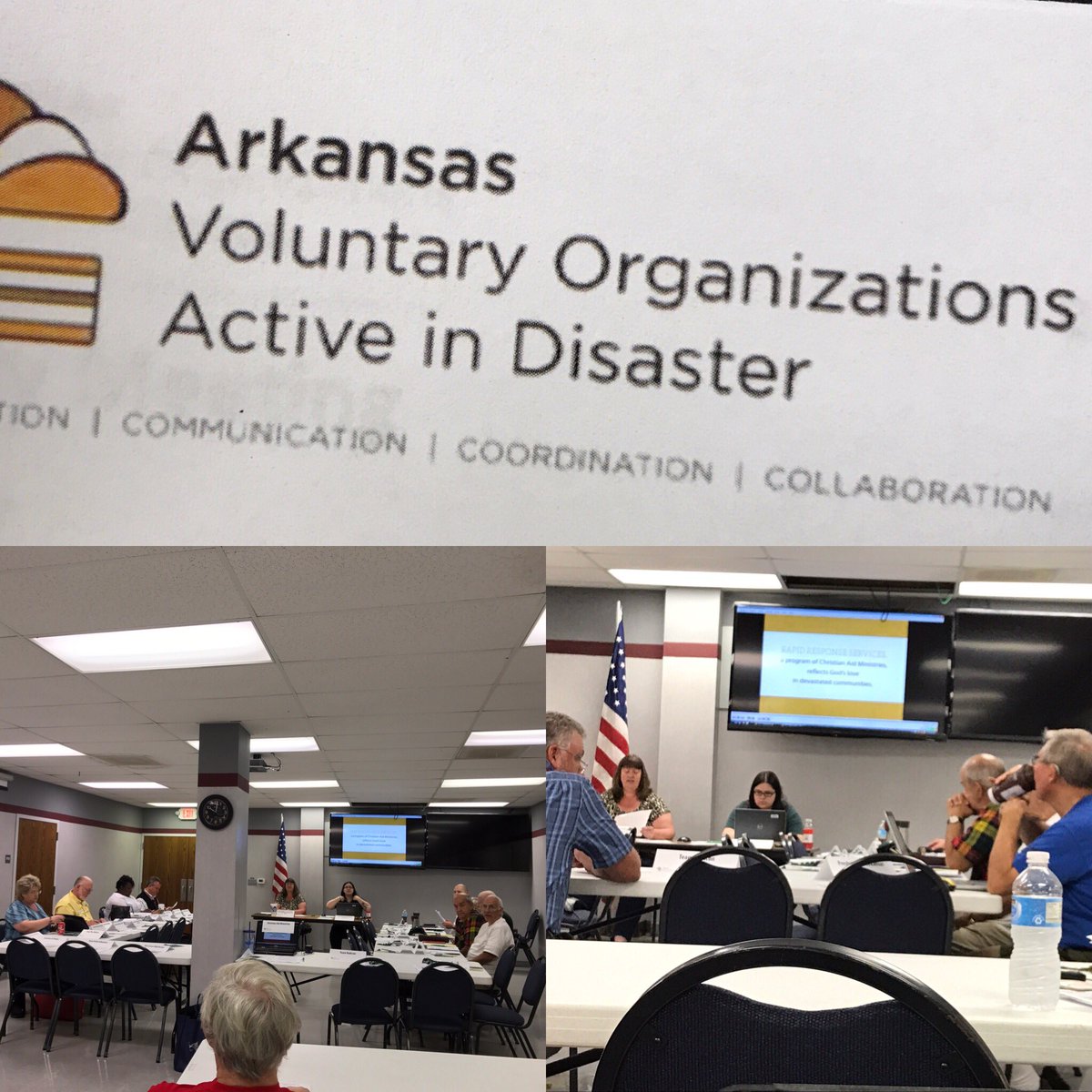 For a family to begin the recovery process, quality assistance is vital. That's what makes Arkansas Voluntary Organizations Active in Disaster (AR VOAD) so important. ARVOAD consists of 27 member organizations. Various entities lead the respective organizations. But as a collective unit, the relief groups come together under the umbrella of ARVOAD.
It was recently announced that AR VOAD will lead a 2 ½ year project within Arkansas – from March 2018 until August of 2020. The project will help ARVOAD and emergency management agencies better protect children during moments of disaster.
AR VOAD will have a leading role in improving the capacities of their fellow-members and partners with a goal of assessing and meeting the needs of children in disasters in Arkansas. AR VOAD is scheduled to receive annual sub-grants totaling $25,000.
AR VOAD has established several goals for its leadership role, they are:
Protect children in emergencies – by increasing representation and prioritization of children's needs

Develop necessary tools and protocol - and building training and response capacities through collaboration

Produce a proof of concept for an evidence-based framework that can be replicated nationally
In a supporting role to AR VOAD, Save the Children serves a major purpose. The organization will help communities, caregivers, and families prepare to protect and care for children during emergencies. Save the Children generates child-focused emergency plans, provides emergency training, and ensures emergency resources are in place before crisis strikes. The organization has responded to emergencies and humanitarian crises for nearly 100 years. Save the Children is a national leader in child-focused preparedness, response, and recovery. For more information about the group, visit www.SavetheChildren.org/GetReady .
Save the Children – which also works to give children a healthy start and the opportunity to learn – will help AR VOAD address the following needs:
Identify the children's coordinator

Engage and mobilize member organizations, emergency management, and other partners.

Build relationships with child-serving organizations and agencies

Convene facilitated discussions

Help lead trainings

Complete a gap assessment

Create and implement an action plan

Develop resources and tools to address identified gaps
For more information about AR VOAD visit http://www.arvoad.org
---
If you know of a community organization making an impact in their community and would like to nominate them to be highlighted on VolunteerAR's Spotlight section, click here.