---
Organization SPOTLIGHT
Maumelle Youth Council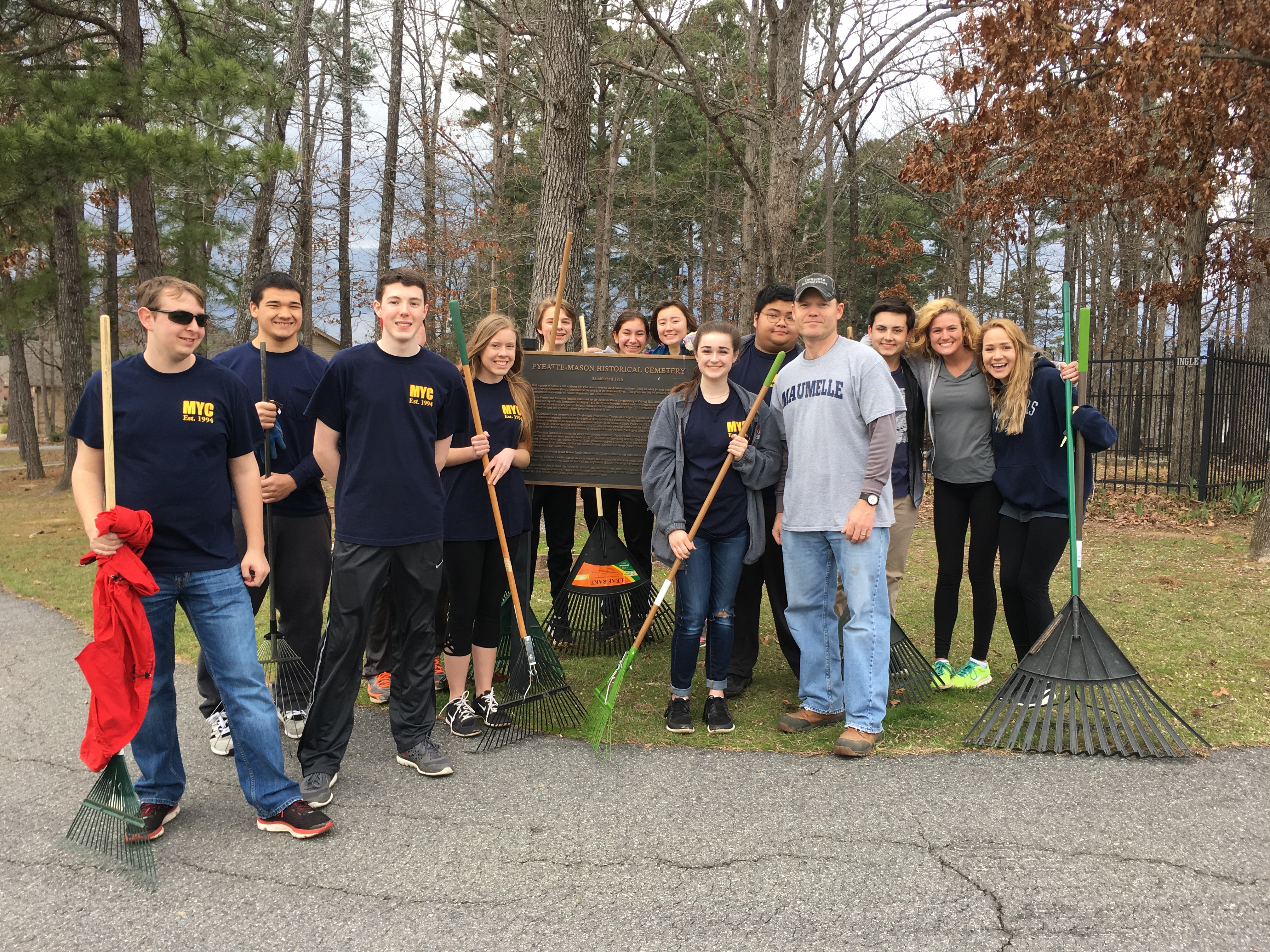 A group of adolescents made a positive community impact, by simply partaking in a traditional yardwork endeavor at one of Arkansas's historic parks.
Each Spring The Maumelle Youth Council (MYC) rakes leaves at the Pyeatte-Mason Cemetery. The MYC has participated in beautification and preservation efforts at Pyeatte-Mason Cemetary annually for more than a decade.
The cemetery, which is part of the Pyeatte-Mason City Park in Maumelle, is among the oldest in Arkansas. Therefore, preserving its beauty is a worthwhile endeavor for MYC. In addition to participating in the beautification project, MYC members who volunter at the park are able to learn the about some of Pulaski County's earliest settlers and their significance in Arkansas's history.
The Pyeatte-Mason Cemetary is on the National Register of Historic Places and has existed since the early 1800s.
The Mission of the Maumelle Youth Council is to provide an opportunity for youth to develop mature citizenship, leadership, a sense of personal acheivement, and an understanding of government.
For more information about the organization, visit www.maumelleparksandrec.com/MYC3.