---
Organization SPOTLIGHT
AmeriCorps National Civilian Community Corps (NCCC)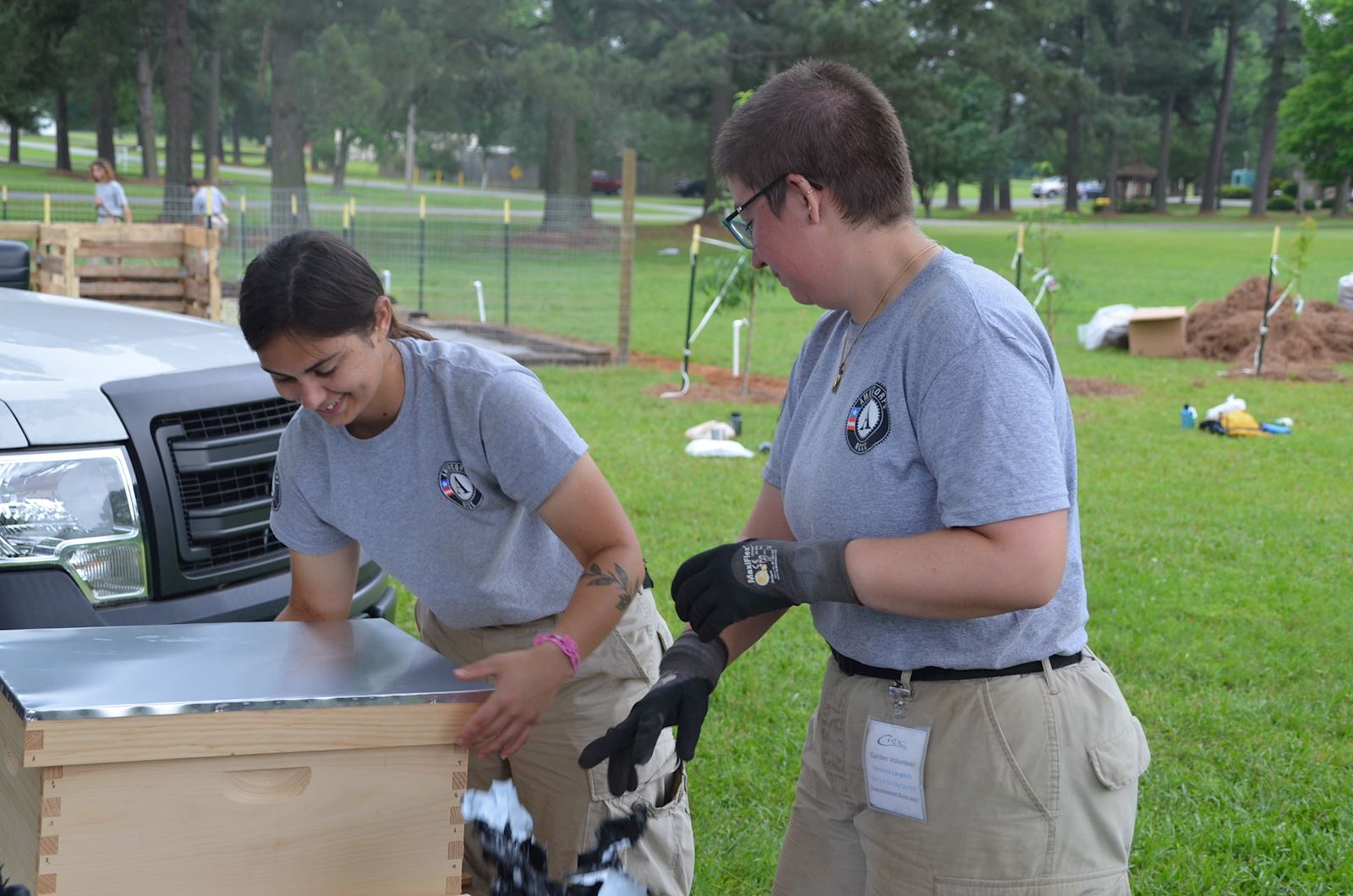 The vision became reality and is now receiving rave reviews.
Earlier this year the Department of Human Services (DHS) Office of Communications and Community Engagement (OCCE) had an idea to request the services of AmeriCorps National Civilian Community Corps (NCCC) to assist in creating a garden at each of Arkansas' human development centers.
Eventually the proposal was presented to Melissa Stone, director of the Division of Developmental Disabilities Services (DDS). Immediately, Stone gave her full support to the plan. In fact, she views it as a form of divine intervention.
"One day we were in the office discussing the tomato festival in Warren and possibly entering it. We just kind of mentioned it, nothing more," Stone acknowledged. "And about a month later, we were asked if we'd be interested in applying for a grant to have AmeriCorps come to our HDCs and create gardens. It felt like God brought it all together."
DHS grant was submitted and approved. An assigned NCCC team arrived in Arkansas in late April beginning their tour of gardening service at the Booneville center. The volunteers next went to Jonesboro, followed by Conway, Warren, and ultimately Arkadelphia – where their duties concluded.
"This is designed to be a continuing program," said Arkadelphia HDC Volunteer Program Coordinator, Deb Wilson. "Next year we can plant even more and add to our gardens."
"It's been an exciting venture," Tammy Benbrook, DDS program administrator said. "We hope that this gardening project will build a bridge between the community and our human development centers."
In regard to the NCCC team's work ethic, it is greatly admired by center residents and DHS staff.
"The NCCC team … they were amazing." said Ashley Moses, (OCCEE) volunteer program coordinator. "They completed incredibly hard work in the hot Arkansas summer. We all really appreciate it."
NCCC is a full-time, team-based residential service program for individuals who desire to partake in community service projects. The focus of NCCC is to strengthen communities and develop leaders through civic service.
For details about AmeriCorps and NCCC log on to http://humanservices.arkansas.gov/dcsns/Pages/AmeriCorpsProgram.aspx.
In regard to the HDCs, they specialize in working with individuals who have developmental disabilities. The centers provide opportunities for residents to experience a form of independent living.
To acquire more information about the centers and their gardening programs, go to http://humanservices.arkansas.gov/ddds/Pages/default.aspx .