Ozark Humane Society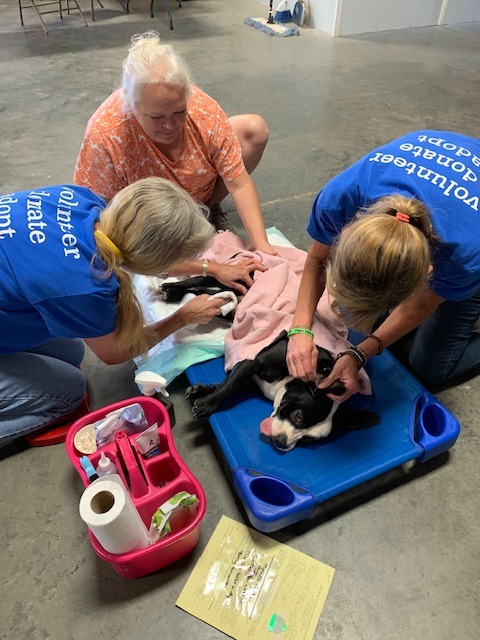 The Ozark Humane Society (OHS) has been operating as a nonprofit animal shelter since 1971 and is the only brick and mortar animal shelter in the north central Arkansas region.
When an animal arrives at the shelter, OHS works to ensure it is brought back to good health, spayed or neutered, and finds a permanent loving home. OHS also sponsors 4-5 low-costs spay/neuter clinics and community education events about responsible pet ownership and animal welfare for families and individuals in Harrison and surrounding communities. To support the shelter and these community services, OHS operates the Cause for Paws Thrift Store in addition to other community fundraising efforts.
Linda Kay Watters, a volunteer on the OHS Board of Directors, states that oftentimes this work is seen as trivial and "just cats and dogs." However, she and OHS believe that improving the condition of abandoned animals is a key issue in improving the quality of life in our communities and state. From ensuring public safety, advocating for animal welfare legislation, and recognizing that animal cruelty behaviors are a pathway to domestic abuse, Ozark Humane Society continues to make our communities stronger through their work.
Stay up to date with the Ozark Humane Society by following their Facebook Page: https://www.facebook.com/OzarkHumaneSociety
---
If you know of a community organization making an impact in their community and would like to nominate them to be highlighted on VolunteerAR's Spotlight section, click here.
Click here to view past Organization Spotlights.