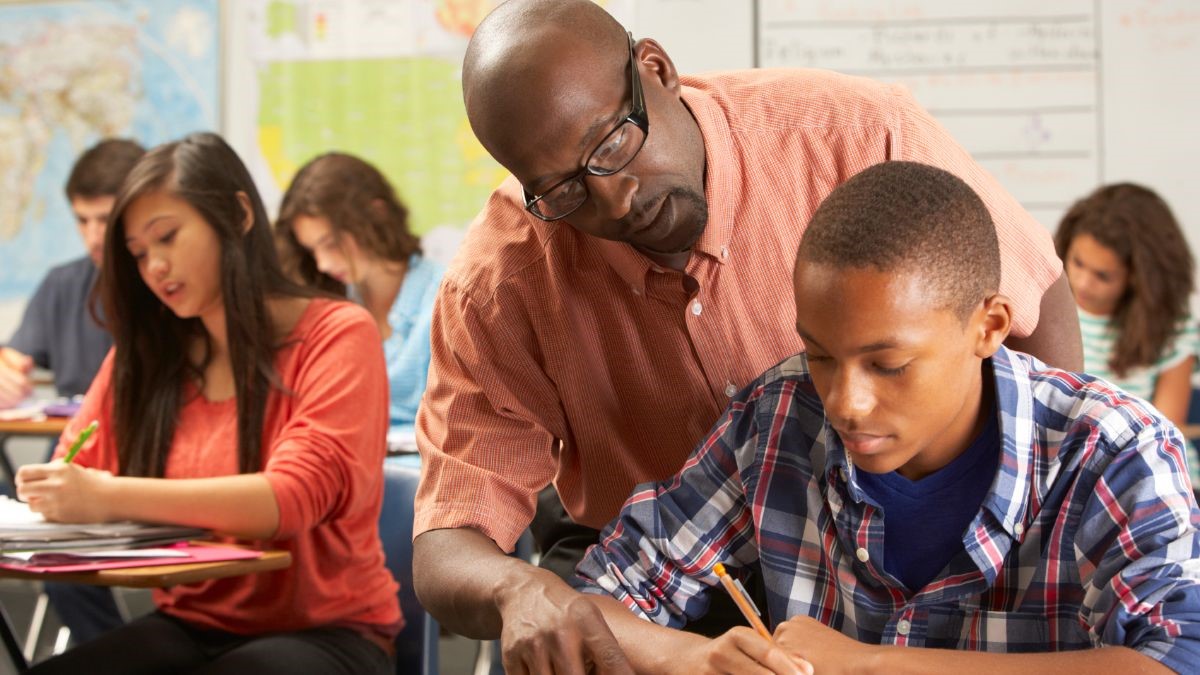 Cities of Service Launches
Experience Matters Program
Cities of Service today announced six U.S. cities will participate in its new Cities of Service Experience Matters program. With support from AARP, Cities of Service will work with the cities to develop volunteering initiatives that address public problems related to the drivers of poverty. Each city will focus on engaging residents 50 and older in program implementation.

"We are thrilled to expand our partnership with AARP through the launch of this new Experience Matters program," said Myung J. Lee, Cities of Service Executive Director. "Our expertise helping cities engage volunteers combined with AARP's experience working with adults age 50 and older will allow these cities to have a significant impact on the issues they are facing related to poverty."

The winning cities are Albuquerque, New Mexico; Birmingham, Alabama; Columbia, South Carolina; Fort Worth, Texas; Saint Paul, Minnesota; and Tulsa, Oklahoma. Each city will receive $25,000, technical assistance, and two full­‐time AmeriCorps VISTA members based in city hall who will build capacity and raise awareness for the initiatives.

In addition to funding and technical assistance throughout the duration of the program, Cities of Service and AARP will provide support in recruitment and selection of AmeriCorps VISTA members, pre­‐program training to ensure fidelity to Cities of Service's proven citizen engagement model, project design assistance customized to each city, expert and peer learning opportunities through site visits and convenings, and promotion of projects to encourage replication of best practices.
---
The 42nd Annual Arkansas Community Service Awards
---
Toolkit: Expanding Service Years in States (2017)

Published on Aug 8, 2017
Created in collaboration with Service Year Alliance and the Corporation for National and Community Service (CNCS), this publication features the work of our member state service commissions and their efforts to expand service year opportunities for young people across America.
---

FOR IMMEDIATE RELEASE: Nov 13, 2018
2018 Volunteering in America Report finds increase in volunteering and civically-related activities
VOLUNTEERING IN U.S. HITS RECORD HIGH; WORTH $167 BILLION
WASHINGTON, D.C. – More Americans than ever are volunteering, according to a new federal study released today by the Corporation for National and Community Service (CNCS), the federal agency that oversees AmeriCorps and Senior Corps.
The 2018 Volunteering in America report found that 77.34 million adults (30.3 percent) volunteered through an organization last year. Altogether, Americans volunteered nearly 6.9 billion hours, worth an estimated $167 billion in economic value, based on the Independent Sector's estimate of the average value of a volunteer hour for 2017. Millions more are supporting friends and family (43.1 percent) and doing favors for their neighbors (51.4 percent), suggesting that many are engaged in acts of "informal volunteering."
"The fabric of our nation is strengthened by the service of its volunteers. When we stand side-by-side to help others, our differences fade away and we learn that Americans have more in common than we realize," said Barbara Stewart, CEO of the Corporation for National and Community Service. "Each and every day, ordinary Americans are stepping up to support their fellow citizens to help with needs both great and small because they understand the power service has to change communities and lives for the better."
The research also found that Americans are generous with more than just their time. Volunteers donate to charity at twice the rate as non-volunteers. Nearly 80 percent of volunteers donated to charity, compared to 40 percent of non-volunteers. Overall, half of all citizens (52.2 percent) donated to charity last year.
Across all categories in the study, volunteers engage in their communities at higher rates than non-volunteers. They more frequently talk to neighbors, participate in civic organizations, fix things in the community, attend public meetings, discuss local issues with family and friends, do favors for neighbors, and vote in local elections.
The Volunteering in America research is produced by CNCS as part of its efforts to expand the reach and impact of America's volunteers. Collected for the past 15 years, the research is the most comprehensive data on American volunteering ever assembled, and it includes a volunteer data profile for all states and major metropolitan areas. The complete report can be accessed at VolunteeringInAmerica.gov, and below are the top-line findings.
Key Findings:
Americans in Utah report the highest rate of volunteering (51 percent), holding the top spot among states, followed by Minnesota (45.1 percent). Oregon (43.2 percent) climbed from the 13th-ranked state to the third, and is joined by Iowa (41.5 percent) and Alaska (40.6 percent), also new to the top five.

Among cities, Minneapolis-St. Paul (46.3 percent) once again ranks first, with Rochester, N.Y. (45.6 percent), Salt Lake City (45 percent), Milwaukee, Wisc. (44.6 percent), and Portland, Ore., (44.3 percent) trailing just behind.

Parents volunteer at rates nearly 48 percent higher than non-parents and working mothers give more time than any other demographic, with a volunteer rate of 46.7 percent.

Generation X has the highest rate (36.4 percent) of volunteering, while Baby Boomers are giving more hours of service (2.2 billion). Millennials are stepping up to do more in Utah and the District of Columbia.

Veterans are among the most neighborly Americans. They do something positive for the neighborhood, spend time with and do favors for their neighbors, and donate to charity at higher rates than their civilian counterparts. Veterans in New Hampshire and Virginia are volunteering more than in other states.

Americans most frequently gave their time to religious groups (32 percent), a quarter volunteered most often with sports or arts groups (25.7 percent); with another nearly 20 percent supporting support education or youth service groups.

One in three volunteers raises funds for nonprofits (36 percent). Additional volunteer activities include: food donation and meal preparation (34.2 percent); transportation and labor support (23 percent); tutoring young people (23 percent); serving as a mentor (26.2 percent); and lending professional and management expertise (20.5 percent).
Individuals interested in the full report can visit www.serve.gov.
---
Volunteer Value Up 2.3 Percent, $24.69 An Hour

APRIL 20, 2018 ANDY SEGEDIN
The value of a volunteer hour continues to rise, up to $24.69 in 2017. The figure is a 2.3-percent increase from 2016 and is part of an overall 51.8-percent increase in the value of volunteer hours since 2001, according to data from Independent Sector. The value of volunteer hours has grown every year during that span.
If Americans were to repeat 2015's volunteerism of 7.8 billion hours, the most recent Corporation for National & Community Service data available, the 2017 value of volunteerism in the U.S. would have exceeded $192 billion.
The figure is based on approximate hourly earnings of all production and nonsupervisory workers in private, non-farm payrolls. The average is further upped by 12 percent to include a buffer for fringe benefits. Matt Perdoni, counsel and director of business development for Independent Sector, said that — while not necessarily a driver of recent value increases — pro-bono services from lawyers, communications specialists, and other professionals have become increasingly common.
In areas in which the value of a volunteer hour is greatest, such as the District of Columbia at $39.45 per hour, the value of a volunteer might rival that of a cash donation. The D.C. Bar has been one professional association particularly good at securing pro-bono hours from members. In such locales the value of pro-bono legal services or tax assistance might represent greater value than the organization might otherwise get paying out of pocket.
"In terms of bang for the buck, if it was just cash those folks wouldn't be at the table most likely," Perdoni said.
State-by-state figures in the report show that volunteer hours are most valuable in Washington, D.C. ($39.45), Massachusetts ($31.17), Washington state ($30.46), Connecticut ($30.24), and New York ($29.19). Rates are most modest in Kentucky ($21.17), West Virginia ($21.10), New Mexico ($20.58), Arkansas ($20.01), and Mississippi ($19.81).
Women (27.8 percent) are more likely to volunteer than men (21.8 percent), according to 2015 Bureau of Labor Statistics demographic data, and Caucasians (26.4 percent) are more likely to volunteer than African Americans (19.3 percent), Asian Americans (17.9 percent), and Latino Americans (15.5 percent). Employed individuals (27 percent) are more likely to volunteer than those who are unemployed (23.3 percent) or outside the labor force (21.4 percent) and the rate of volunteering increases with education. The holder of a bachelor's degree (38.8 percent) is more likely to volunteer than a person with some college experience or an associate degree (26.5 percent), a high school diploma (15.6 percent), or no high school diploma (8.1 percent).
Kristina Gawrgy Campbell, director of strategic communications and public relations for Independent Sector, said that organizations typically utilize volunteer-value figures to articulate contributions to mission. Corporations might use the information similarly to show the impact staff make in local communities.
"People traffic our website for grant proposals, annual reports . . . It's when people are trying to articulate the value of their volunteers," she said.
---
Volunteer Driver Loves Life on the Road

Clint Baker, 2018 Community Service Awards Honoree
Mar 20, 2018
LITTLE ROCK, Ark. - A few of our 2018 Community Service Award honorees have something in common.
They're spending their retirement years staying active...by giving back.
That includes a volunteer who likes being in the driver's seat no matter how long the journey.
"I've loved to drive since I was a kid sitting on my granddaddy's lap steering the Model T. I couldn't wait until I got me a car and get me on down the road," says Clint Baker, CSA Honoree.
Baker loves to drive so much, he made it his career.
"I've been a traveling salesman all my life. I love to drive," he continues.
And now, at 82-years-old, he criss-crosses Arkansas in service to the state. As a volunteer for the Arkansas Department of Human Services (DHS), he travels some 50-thousand miles a year, transporting children and families in the foster care system.
"What I enjoy doing is what I think they need the most," Baker says. "The perfect job for me. I love to drive, I love kids. I've been doing this since 2006 and I haven't regretted a moment of it."
What Baker does regret is the fact that kids have to make the long haul in the first place.
"I don't understand how come we don't have more foster parents and I don't understand why we don't have more therapeutic homes," he says. "It's a shame when you have one boy out of the family that's down there and I have to drive all the way to Fayetteville for a 1-hour visit. That's a lot of traveling for a child."
One of Baker's regular routes is from Helena in the southeast corner, to Fayetteville in the northwest corner, and back...in one day.
But it's on those long stretches of road where the kids have come to trust him and appreciate his company.
"I have met some really, really good kids and I have met some great parents in doing this over the years," says Baker. "I don't know any other way to put it other than I just like what I do, you know. It's easy for me to get up in the morning because I have a purpose. When I jump in this car and I crank that motor on and I've got something to do.
That something means everything to his passengers.
One of Baker's big wishes is that more families across the state would open their doors to high-needs foster children so that siblings don't have to travel so far, just to see each other.