---
AmeriCorps Arkansas Funding Opportunities
Please submit all funding questions to:
---
2019 Key Dates
October/November 2018
November 30, 2018 (4:00PM)
Concept Paper due
February 20, 2019 (4:00PM)
Applications due
June 2019
Notification that funding has been approved
September/October 2019
AmeriCorps program year begins
---
Download Important Documents
Arkansas Specfic Documents:
Arkansas State Service Plan 2016-2019
Decision Tree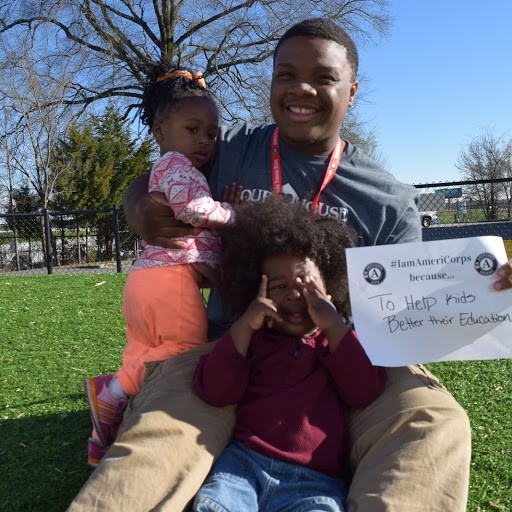 AmeriCorps Arkansas Application 2019-2020
AmeriCorps AR Concept Paper 2019-2020
Useful Documents for Understanding and Planning for AmeriCorps Programs:
Key Concepts of Financial and Grants Management eCourse
Online Federal Financial Management Course Certification
Applying for AmeriCorps State and National Grants
Key AmeriCorps Grant Terminology and Concepts
AmeriCorps Program Management and Design
Introduction to AmeriCorps Members
About the Governor's Advisory Commission on National Service and Volunteerism
State Service Commissions are vital links in the chain that translate national service dollars and initiatives into local results. In addition to overseeing the annual grant competition that awards funding to AmeriCorps State and other community service programs, State Service Commissions determine social needs in their states, set policy and program priorities, ensure funds are used effectively, provide training and assistance, support national days of service, and promote service and volunteering.
The Arkansas Service Commission is housed in the Arkansas Department of Human Services, Office Of Communications and Community Engagement. With support from the Governor's Advisory Commission on National Service and Volunteerism, the Arkansas Service Commission administers 14 Arkansas AmeriCorps Programs that train and engage AmeriCorps Members with local nonprofits, public schools, and community-based programs to address critical needs throughout our state.
Arkansas Service Commission Staff
Will Roark, AmeriCorps Director
Will.Roark@dhs.arkansas.gov | 501-320-6137
Kathy Gattinger, Program Officer
Kathy.Gattinger@dhs.arkansas.gov | 501-320-3961
Kimberly Reed, Program Officer
Kimberly.Reed@dhs.arkansas.gov | 501-320-6037
Jamal Williams, Program Officer
Jamal.Williams@dhs.arkansas.gov | 501-320-6456
---
AmeriCorps NCCC Requests For Proposals
Each year, AmeriCorps NCCC engages teams of members in projects in communities across the United States. Service projects, which typically last from six to eight weeks, address critical needs related to natural and other disasters, infrastructure improvement, environmental stewardship and conservation, energy conservation, and urban and rural development. Members mentor students, construct and rehabilitate low-income housing, respond to natural disasters, clean up streams, help communities develop emergency plans, and address countless other local needs.
Sponsoring organizations request the assistance of AmeriCorps NCCC teams by submitting a Concept Form and Project Application to the regional campus that covers that organization's state. The campuses provide assistance in completing the application, developing a work plan, and preparing the project sponsor for the arrival of the AmeriCorps NCCC team. Application instructions and information can be found here. Specific information for the 2018-2019 Southwest Region can be found here.
Who can apply:
Non-profits—secular and faith based
Local municipalities
State governments
Federal government
National or state parks
Indian tribes
Schools