Service-learning is a method of teaching that allows students to take the knowledge they are learning in a classroom and apply it in the real world through volunteer service projects. It is a powerful tool that can be used in many contexts, such as academic classrooms, afterschool programs, youth-specific volunteer programs, and civic and educational clubs like 4-H and scouts.
Youth participation in high quality service-learning has been linked to:
Greater engagement in school

Improved grade point average (GPA)

Avoidance of risk behaviors such as smoking and alcohol use

Feelings of empowerment to take on leadership roles

Greater acceptance of cultural diversity

Growth in skills for project planning and implementation

Growth in awareness of community needs

Higher intentions to vote

Greater awareness of career options

Development of positive work skills and attitudes

Find tips on how to get started here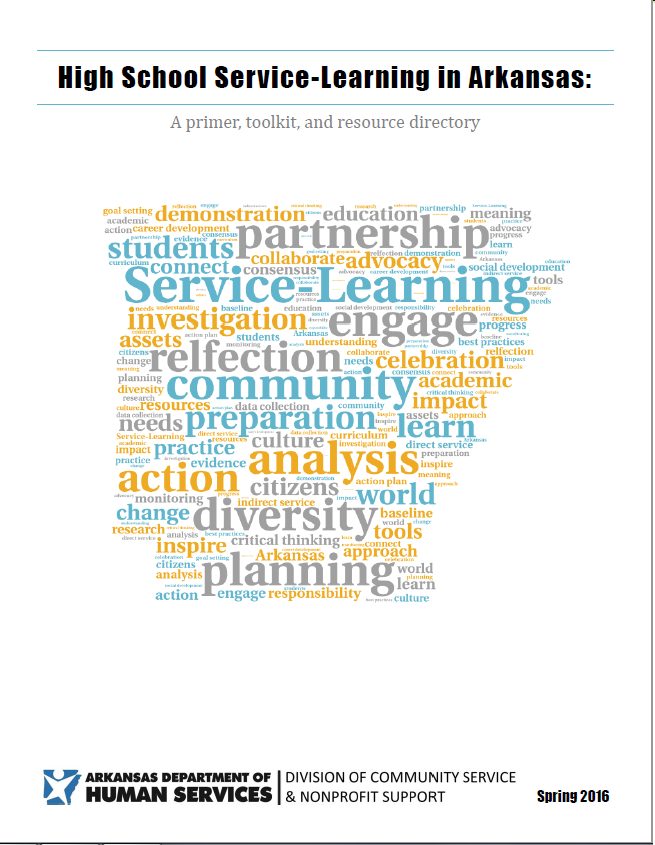 A general resource about service-learning for educators and after-school facilitators
---
Act 648 of 1993: Community Service Learning
Legislation passed in 1993, Act 648 allows a secondary student who has completed a minimum of seventy-five (75) clock hours of documented community service learning, as certified by the service organization to the school, to be eligible to receive one (1) academic credit that may be applied toward graduation. The Arkansas State Board of Education is the authorized agent to promulgate rules and regulations necessary for implementation of Act 648 of 1993.
The Arkansas State Board of Education provides guidance and support for Districts that implement Community Service Learning. Learn More at ADE's Community Service Learning webpage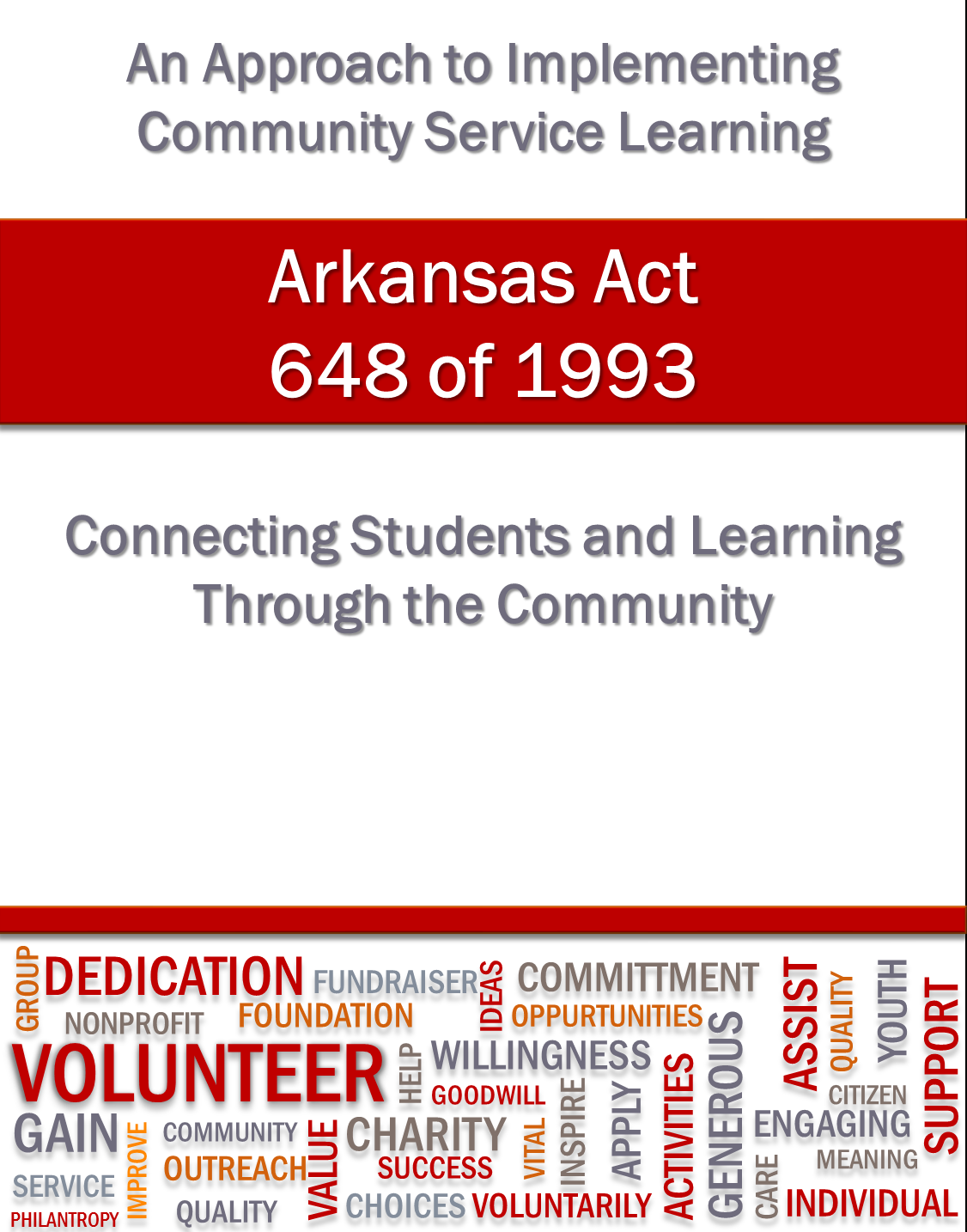 Guidance and rules governing Act 648 of 1993: Community Service Learning