---
Welcome to the Mentoring Partnership of Arkansas (MPA) webpage!
The mission of MPA is to lead the state in building and sustaining quality mentoring for people of all ages.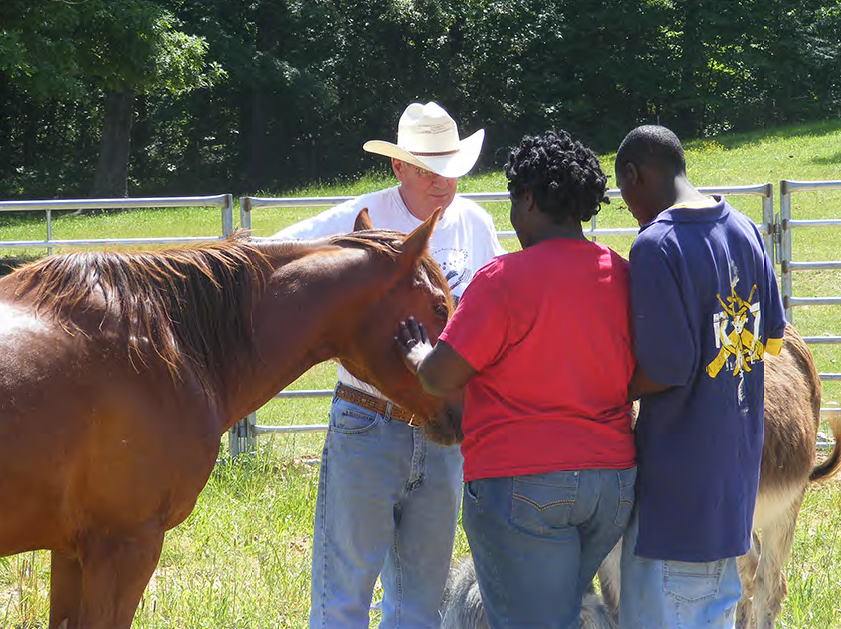 MPA works to build collaborative relationships between government, private, and public agencies in support of local mentoring programs which are essential for strengthening families, communities, and the state of Arkansas.
Mentoring creates meaningful connections that can positively impact the lives of both mentor and mentee. Those who receive mentorship are more likely to see improved academic, social, and economic prospects. Those who mentor are able to build important leadership and management skills, while giving back to their community.
There are 46 million young people, ages 8 - 18, living in America. 16 million of them are growing up without a mentor. That's one out of every three young people who, outside of their family at home, don't have a trusted adult who they believe they can turn to for advice and guidance. Of those young people, 9 million face a variety of day-to-day challenges that put them at-risk for falling off track.
That means that every mentorship matters. (Source: MENTOR: The National Mentoring Partnership)
Research Shows:
Students who meet regularly with their mentors are 52% less likely than their peers to skip a day of school and 37% less likely to skip a class. (Public/Private Ventures Study of Big Brothers Big Sisters)
Youth who meet regularly with their mentors are 46% less likely than their peers to start using illegal drugs and 27% less likely to start drinking. (Public/Private Ventures study of Big Brothers Big Sisters)
Seventy-six percent at-risk young adults who had a mentor aspire to enroll in and graduate from college versus half of at-risk young adults who had no mentor. They are also more likely to be enrolled in college.

(

Source: MENTOR: The National Mentoring Partnership

)

Mentoring reduces "depressive symptoms" and increases "social acceptance, academic attitudes and grades."
---
Mentor Spotlight
Allison Parker
Say hello to Allison Parker! Allison has volunteered to mentor school-age children as part of the Adopt-A-School Initiative in El Dorado for more than 4 ½ years. As a volunteer mentor, Allison has seen first-hand the difference that mentoring can make: "The children...just need some stability in their lives and to know that they matter." But the children in the mentor program are not the only ones who are benefitting from the experience. Allison says that volunteering has changed her outlook, and helps her keep her priorities straight. "If I'm having a bad day, I look at life from [my mentees'] perspective and appreciate just getting to spend time with people I love."
On top of mentoring, Allison works full time and cares for her family. She admits that she initially had doubts as to whether she had time to volunteer, but in the end she realized that "we all make time for the things that matter to us. You may think you don't have time to volunteer. I struggle with that a lot, working full-time with a family. But I've learned that when I am rushing through my day and I have the opportunity to meet with my mentees, it gives me a chance to stop and leave everything else outside and just focus on them. It's a great break from my busy day!"
Through volunteering as a mentor, Allison has found that she can make a big difference simply by investing what she can in to the community. Choosing to volunteer is a powerful act that shapes the lives of those around us, and it costs nothing! Allison remembers the first Christmas party with mentees: "the gifts I gave them were not very expensive or elaborate, but you would have thought I had bought them the world! To see the pure joy on their faces made me realize what an impact this program has on them." It doesn't take much to change the world; it only requires a heart of service and the choice to give what you can, where you can.
If you are interested in taking the leap and getting involved in volunteering, visit www.volunteerar.org for more information on how you can start making a difference today.
Program Resources
---
Affiliates